On the mend…
Kryptonite's US marketing manager, Bekka Westrick, is back at work after being injured in a bicycling racing crash. Bekka was crashed out of a criterium race after being pinched out (Mike Cavendish style, #freeSegan) by two other riders. She hit a rear derailleur, fell face first into the ground and was immediately taken to the hospital to evaluate the injuries.
The crash ended up resulting in 4 broken bones in her face, 2 in the wrist, and a concussion (nothing reconstructive surgery and rest can't fix!) Two other riders went down in the accident including her teammate Val (Photographed on the left) fortunately they only suffered minor road rash.
Bekka is very lucky nothing more resulted from the crash. What's surprising is that the bike only suffered minor cosmetic injuries- because of course the second question she asked was "Is the bike ok?"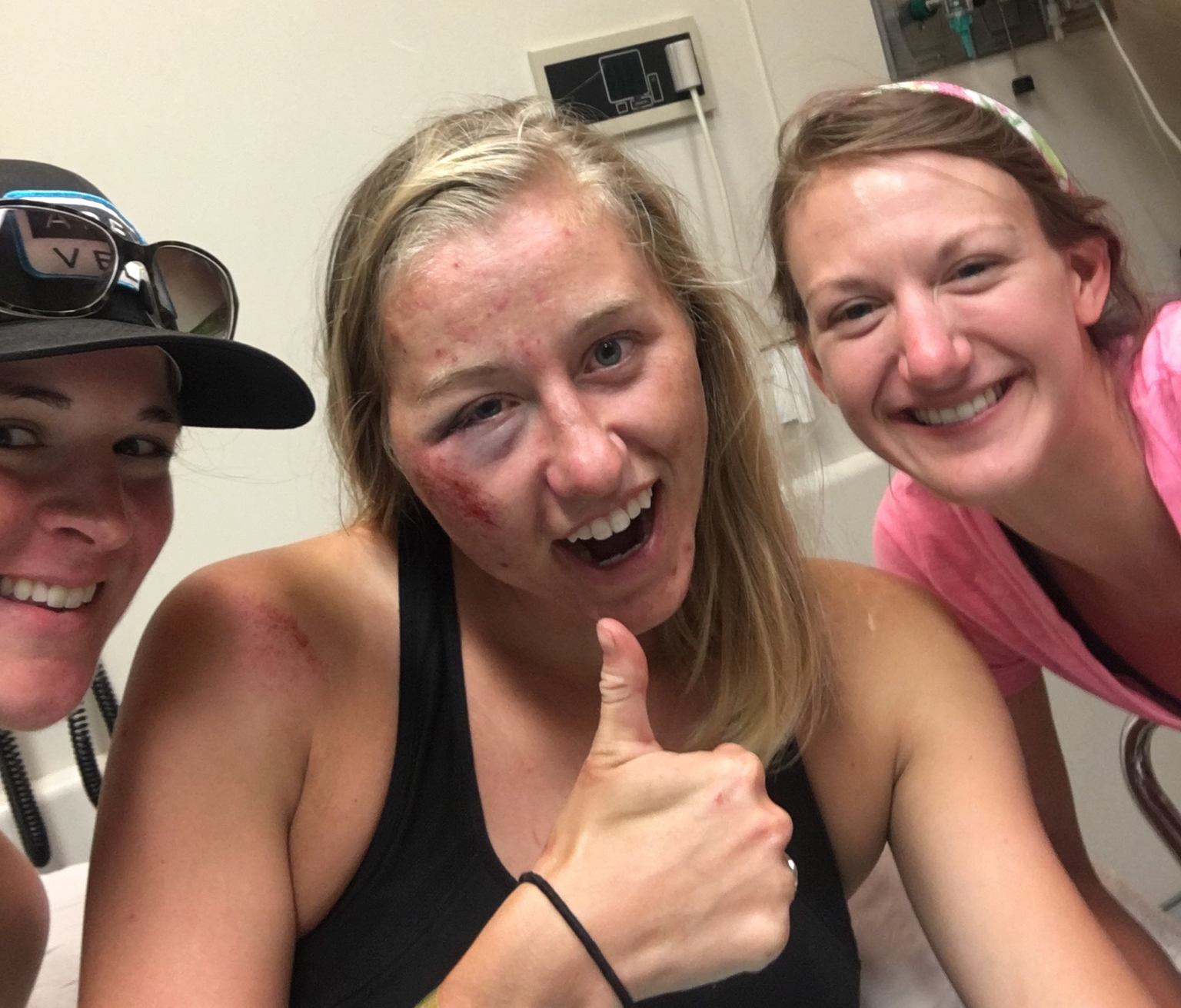 (Bekka, in the emergency room right after the accident with her teammates- Do you think the pain has kicked in yet? – In the Photo, Right -Couch Lauren, Middle-Bekka, Left-Teammate Val)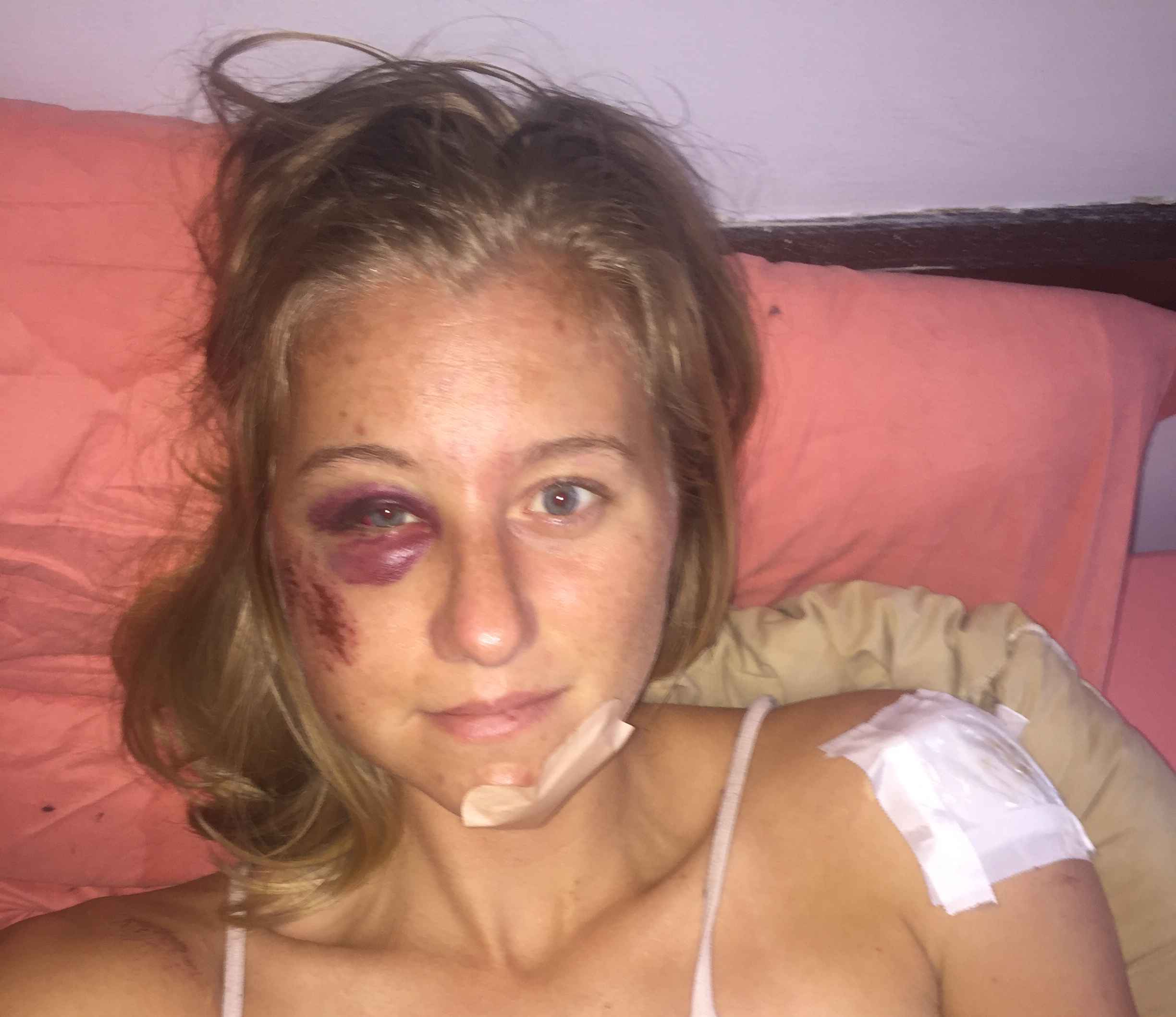 ("You should see the other guy"-Bekka)
We are happy that she is safe, healthy, and her spirits have not been crushed. She plans on racing in the upcoming CX season once her injuries are cleared.
In the mean time, Bekka will be recovering and traveling to Montréal for the 25th annual Cycle Messenger World Championships (CMWC) this weekend. If you are attending the event be sure to stop by the Kryptonite checkpoint tent and say hi! Also keep an eye out for photos and an event wrap up!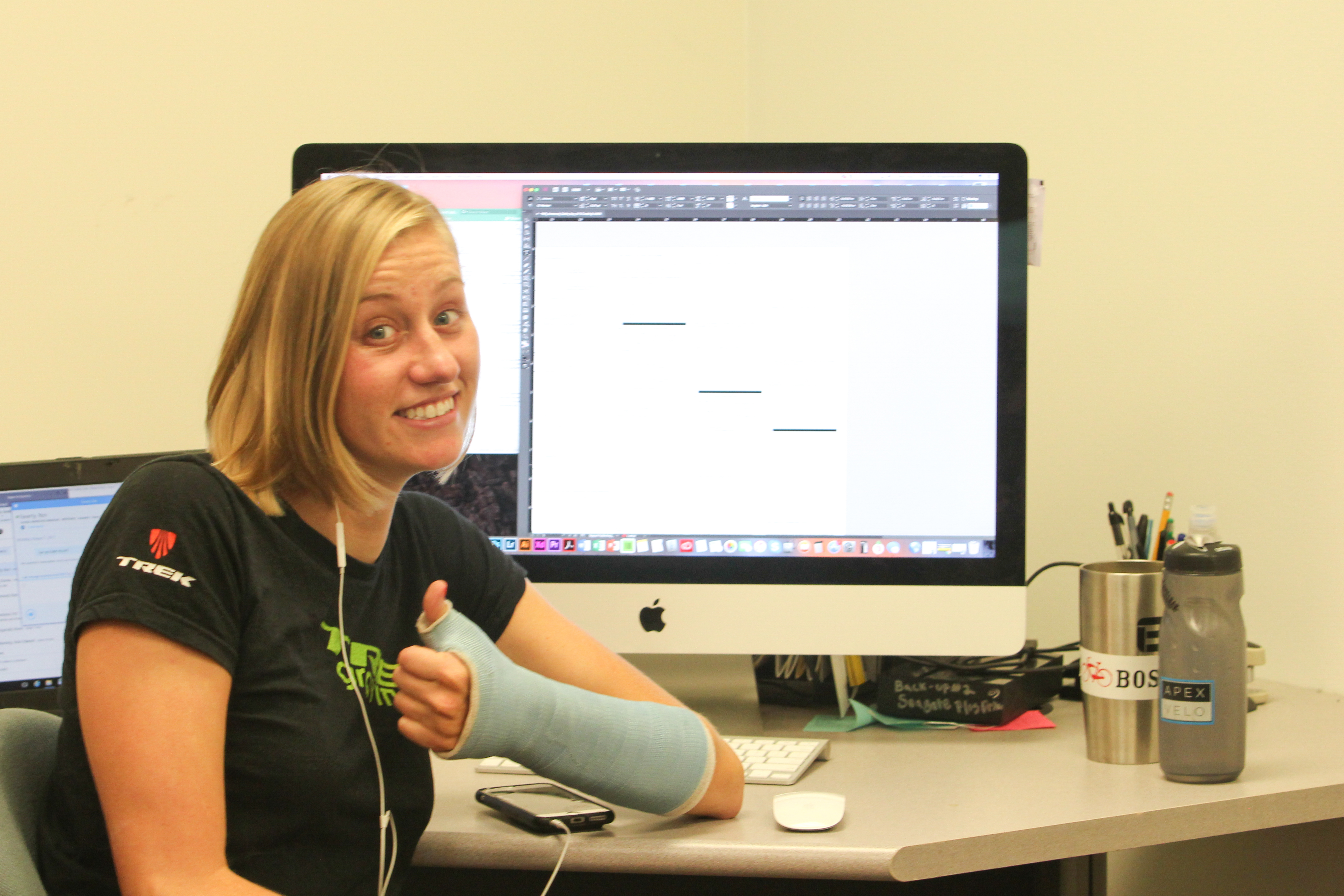 (Back at work preparing for her trip to Montreal- happy you are back!)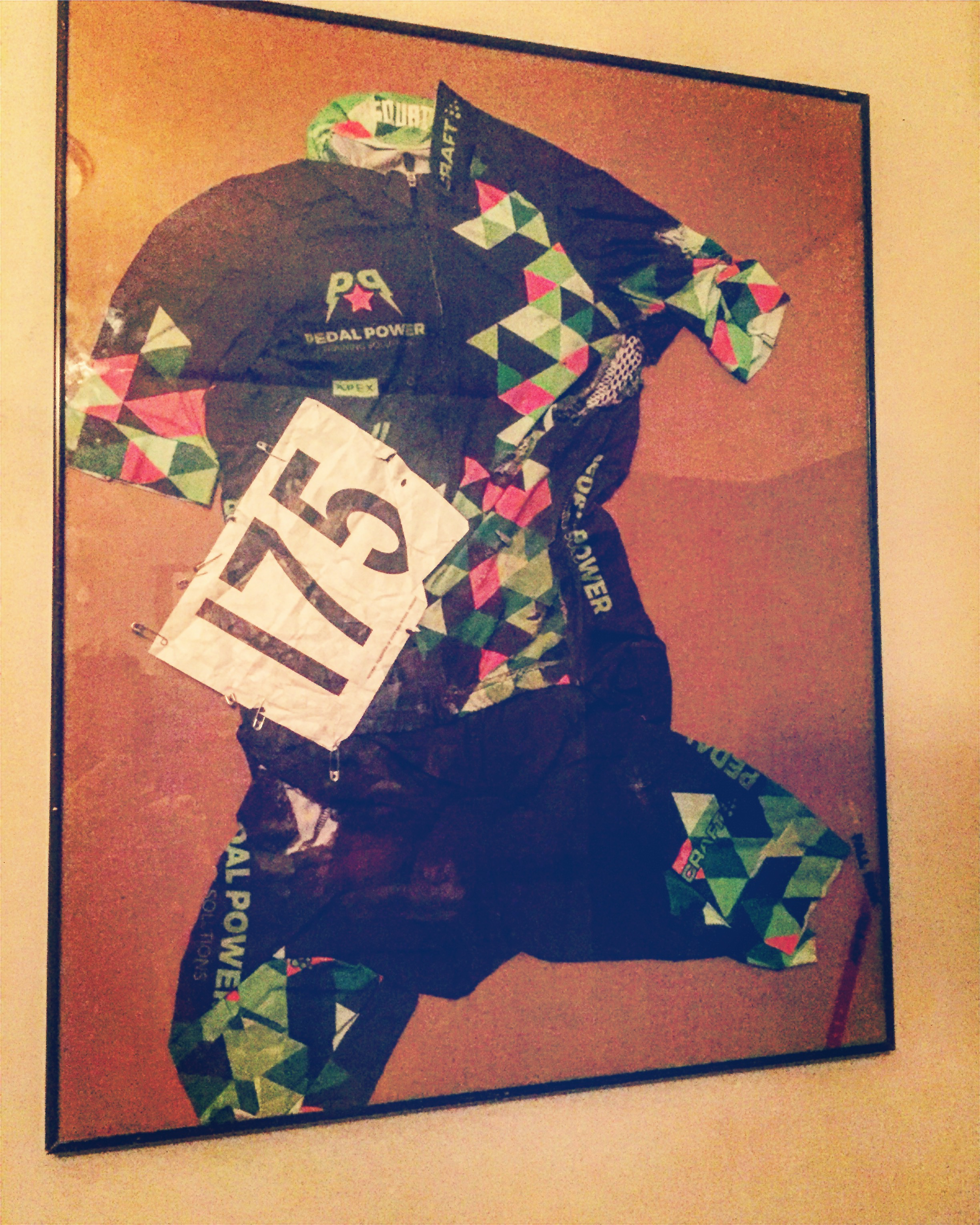 (New wall art- Jersey and race number of the crash)